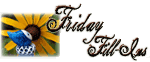 And...here we go!

1. I love to find work at charlotte jobs.

2. I love the way he talk and and a smile.

3. It's how you feel?

4. I haven't seen my peirce don't tell me!

5. Well, would you please get out my sight. I don't wanna see you again.

6. I enjoyed my day and specially spring peepers.

7. And as for the weekend, tonight I'm looking forward to wacth movie with my two boys, tomorrow my plans include going flea market and Sunday, I want to take a rest the whole day!