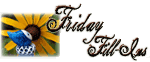 And...here we go!

1. Family is very important part of life

2. Life is full of ups and downs.

3. Trust me and I will trust you as well.

4. I won't buy expensive bag for the best of me. I need to save for our vacation.

5. My Parents is my inspiration.

6. My boss gonna evaluate me what was said.

7. And as for the weekend, tonight I'm looking forward to have my dental appointment and will go to mall seeking blackberry curve , tomorrow my plans include watching movie with my two boys and Sunday, I want to take a rest!